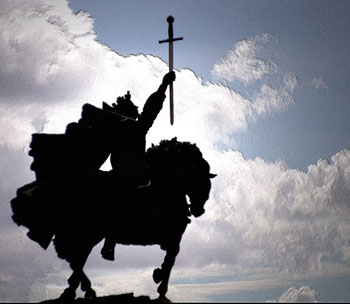 but somewhat under control.
I was writing this whilst imagining the tempest which storms around one of my children when facing the undesired and the unknown. I was that type of child. I hated any change or upset in routine. (And, damn, I was a military brat, so you can imagine how well that went over.)
I realize, though, that the 'ku is not only about the fear my child/myself faces in order to propel us to do what has to be done. It's applicable to our hearts. It's applicable to our looming over our children or how our parents loomed over us. It's a nightly fear of not wakening in the morning. It's life.
[Photo courtesy TraditionInAction.com.]