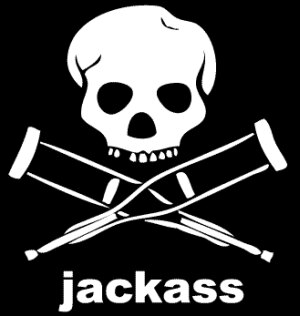 1. If your standard "signature" stamped at the bottom of each email you send is something like "Please consider the environment before printing this email," I will throw up a little in my mouth whenever I get an email from you.
2. [I know, I hate the term "threw up in my mouth" as much as the next person, but, really, how else could I adequately convey my disgust at that?]
3. Being head-over-heels in love with "free" activities, the spouse and two kids and I took a mystery company up on its offer to bowl last night.
4. Can I just say bowling is a lot easier when there are bumper lanes?
5. And I don't mean just for the kids. Hey, what do you want? I'm bowling as a lefty now. [Save your pinko Commie jokes for someone else.]
6. Eldest declined to come, opting to have some quality time to himself and Jackass and Godknowswhatelse on Direct TV.
7. I called him on the way home to give him a 10-minute warning, telling him to end the party and make sure to check under the couch for crumbled potato chips 'cause that's how parents always find out about parties thrown whilst they're away.
8. "I'll make sure my girlfriend leaves and I'll clean up before you get here," he said.
9. Which reminds me of the parties my older brother and I hosted whilst in high school.
10. Which further reminds me to never leave my kids alone for a weekend, no matter how bright and responsible they are. The very thought of it, frankly, makes me want to throw up in my mouth. Just a little.