[If you've come here thinking this is about the rescinding of "Don't Ask, Don't Tell," move along. This is far more mundane than that.] [Which doesn't mean I don't support said action.] [Because I do.] [No shit.]
I'm the room parent in my second grader's class. That's rather grandiose, actually. I'm really the co-room parent. Or room co-parent. Or co-habitating room parent. Or whatever. I wasn't a very good co-ed, and I'm definitely not a very good co-room parent. I mean, come on, do we really need two parents? One who is blonde and does nothing. And one who is me?
Anyway, I couldn't do this thing straight. I couldn't be all proper and shit like that. It's not me. And the teacher who asked me to be the room parent knew what I was like.
Here's my email regarding Valentine's Day. Think it's time to say I'm done?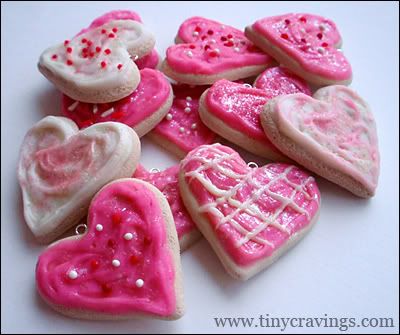 From the email I sent fellow parents entitled "Love is in the Air."
No, wait, that's not love. That's smoke from a wood-burning fireplace. And on a Spare the Air Day no less. No, wait, that's not smoke either. That's Valentine's Day. And it's coming fast.
Greetings, fellow parents of TEACHER'S students! We've got a real simple, kick-back party planned to commemorate Valentine's Day.
When: Thursday, February 11
Where: Elementary School
Who: Second grade students of TEACHER
Time: Set-up at 2 p.m.
What: Decorate a cookie and open Valentine's Day cards from each other
Could it get any easier? TEACHER will have the kids decorate their "mailboxes" (AKA white paper bags) in the spirit of Valentine's Day. Every student should send in his/her Valentine cards for every other student in the classroom. Every student should, in his/her own handwriting, address said cards. Every student will deliver the cards to the appropriate recipient.
Did you get the part where each student makes a Valentine card for every other student in the class? (Don't forget to suck up to the teacher as well!) And did you get the part where each student does the addressing of each card? None of that "Classmate," either. A different name on each card. In the student's own handwriting, no less.
So, anyone want to donate some cookies to decorate? You know, the big ole ones made for the sole purpose of having grade school students throughout North America have something to do during their party? How about frosting? Sprinkles? Anyone want to come and help (not just sit idly by and watch)?
Let me know.
Patty
P.S. All snarky and caustic remarks the sole responsibility of me. Neither TEACHER nor CO-ROOM PARENT reviewed said remarks prior to their issuance. (I know, you're thinking that I should definitely go to law school.)
[Photo courtesy TinyCravings.com]