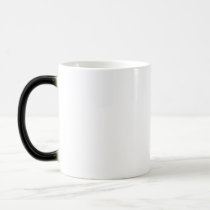 The school district isn't going to close a middle school for the upcoming school year. You'd think that would offer relief to parents and students, wouldn't you? But it doesn't. Delaying the inevitable closing of a middle school and an elementary school is only stirring up more angst.
Here's the reasoning: I don't want to disrupt Daisy by sending her to a middle school that is going to close after one year. Therefore, I'll put in a transfer to the highly desired middle school that no one in their right mind would consider closing.
[Let's not point out the error in thinking the decision-makers are, in fact, in their right mind.]
It's a very easy out for a couple of reasons. Two of the three middle schools are in NCLB Program Improvement because of sizable subgroups failing to pass tests. The third middle school -- just like the lottery elementary school Youngest attends -- doesn't have any of those subgroups in it nor does it even receive Title I funds (which throws it into NCLB purview).
Guess what the great minds have come up with at the district? For the coming school year -- the year in which they decide which schools they're going to mothball -- parents will be offered the opportunity to have their sixth grader stay at the K-5 elementary school.
***CRICKETS***
You can send your child to one of the middle schools -- those are 6-8 grades -- or you can keep them at the K-5 school which will have 30 slots for any 6th graders who want to stay. At the elementary school. That they are supposed to "graduate from" at the end of this school year. To enter adolescence with the rest of the kids. And not play foursquare and wall ball anymore. And start meeting other people. And changing classes. And being the youngest on campus.
Now, it's not as if the district is saying it's going to make all the elementary schools K-6 and junior high 7-8 when they do their school closures. Oops! I mean "school consolidation." That's been bandied about, but to act as if that's a foregone conclusion calls the whole process of the committees and fact-finding missions a sham.
So why do this? Because so many people are using the double-edged sword of Program Improvement and threatened closure to go to the preferred middle school that it will be far too crowded. I'd be a hypocrite if I didn't say they have every right in the world to go to the highest achieving middle school. More power to them.
But let's own it. Let's not pretend you'd be sending your kid to the other school if only.
I'm trying to imagine what parent would leave their kid as one of only 30 sixth graders at the elementary school. I envision the overprotective mothers wanting it. I imagine far more girls than boys staying. I don't see any of the high-achievers staying because, as I understand it, the GATE program would only be at the middle school. [Hooray! A correct decision! Phew!]
So can we stop all that crap about how fifth grade is such a special year for these kids? At a minimum, I say any kid left behind can't go to the promotion ceremony. Hell, it's not like they're going anywhere.
[Photo courtesy Zazzle.co.au.]